The team performed very well at the ASME Human Powered Vehicle Challenge, winning third place overall and winning the Knovel award for design innovation. Furthermore, our finished bike had no major breakdowns at the competition, allowing us to perform quite strong.
In addition to placing well at the competition, the team built our highest quality vehicle ever this year. We took a big leap in building a structural monocoque carbon fiber shell, which made our vehicle stronger and safer than ever before. We also improved aerodynamics and accessibility with innovative rider variation compensation and slow speed stability systems.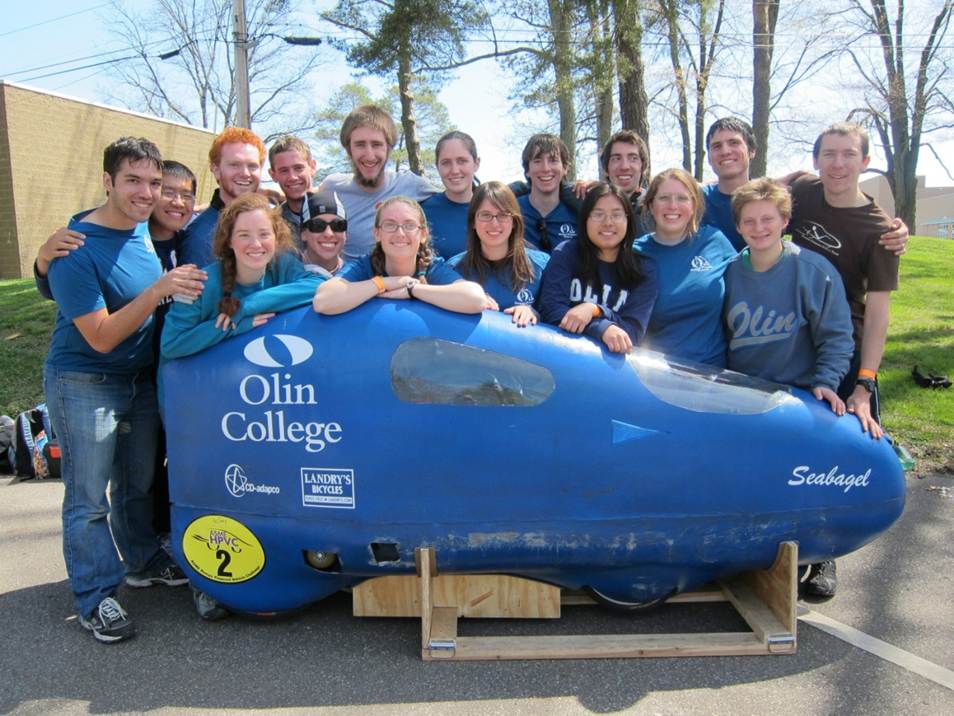 Competition Vehicle - Seabagel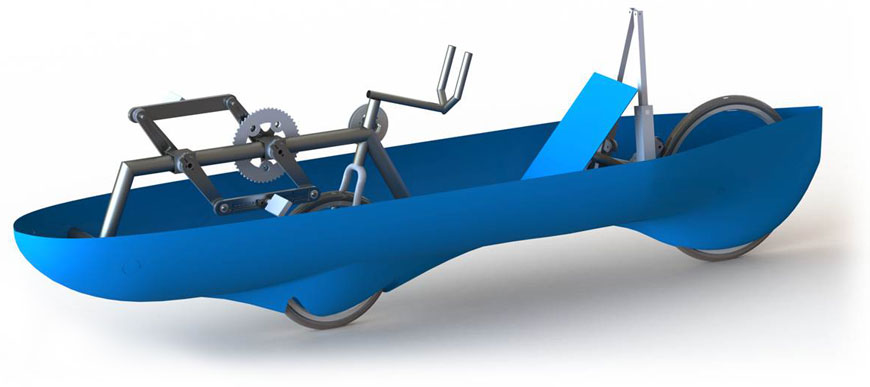 Download our 2012 Design Report
Details
Frame

Carbon fiber monocoque with 4130 Chromoly Steel sub-frames

Drivetrain

7-Speed Front-Wheel Drive

Wheels

16" Front, 20" Rear

Fairing

Carbon fiber made in four-part female fiberglass molds

Seat

Carbon fiber, integral to fairing, fixed position.

Notable Features

Adjustable pedals allow for rider variation (won design innovation award).